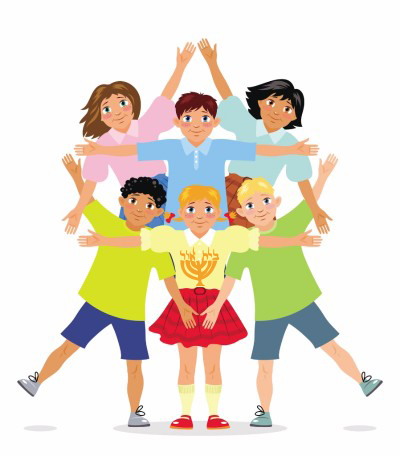 Dear Makor Students, Parents, and Families.
Makor 2021-2022 is just weeks away, and we couldn't be more excited to welcome you back into our building for another year of amazing Jewish education.
We know you have been waiting for this message, and we are grateful for your patience. We have been exploring different ideas, talking about safety precautions, and discussing all possible ways to bring Jewish education alive. Using guidance from the CDC and local school districts, topics such as meals, student pods, vaccinations, and all other relevant details are being discussed. We will be sure to bring you any updates as we get them. Our TBO Covid-19/reopening committee recommends masks for all regardless of vaccination status.
If you haven't registered for Makor yet, please register here! A paper copy of the registration form can be found here if you would rather print it off. Please mail a copy to Temple or scan it back to Rabbi Azriel to ensure your registration.
We heard your hopes to be back in person. We are happy to say that we will be back in person for all ages. But, of course, we are consistently evaluating the Covid-19 pandemic; should we need to make a mid-year adjustment, we will do so swiftly.
Our first day of Makor will be September 19th. A schedule of all sessions can be found here. As of this message, we are still looking into how best to protect students, parents, and teachers for in-school sessions. We will be discussing the best precautions with experts and will be sure to update you as we know. As much as we want to get back to normal, the safety of our students, families, and teachers is always the most important item to us. The Jewish idea of pikuach nefesh, the importance of protecting life, is critical to us — we will never sacrifice anyone's safety or wellbeing.
What we can ask right now, if you or your student is eligible and advised to get the Covid-19 vaccine and have not yet done so, we ask that you make arrangements with your pharmacy to receive the vaccine. Receiving the vaccine is our best way to ensure safe, in-person Makor, to protect ourselves and those who cannot yet receive the vaccine. Getting the first dose of the vaccine today will ensure you are protected by our first session on Sept 19th rolls around.
HEBREW:
We are currently looking at different options for Hebrew education. We know many of you started online one-on-one Hebrew last year. We are interested to know how many families would like to continue this model. If numbers allow, we will be happy to offer that opportunity. Please note, there will be a surcharge for online Hebrew to cover the cost of increased teacher coverage and online resources. This charge will be dependent upon the number of students who choose this option. Please reach out to Rabbi Azriel if you haven't yet to share your opinion!
Again, we thank you for your patience and look forward to being back in person with you very soon.
A safe, happy, and healthy new year to all.
Shana Tova,
Rabbi Ben Azriel