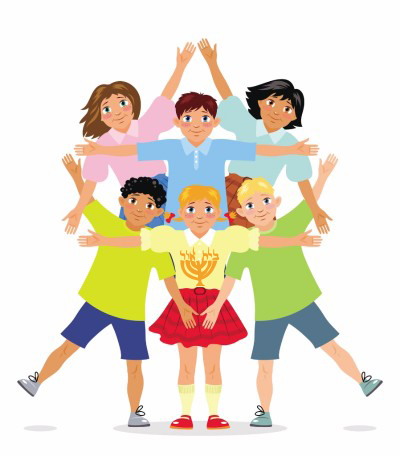 Dear Makor Students, Parents and Families: 
Makor 2022-2023 is around the corner, and we couldn't be more excited to welcome you back for another year of amazing Jewish education. 
Together, we braved the last two years of Makor, which involved meeting online, wearing masks, social distancing, staying in pods, and other preventative measures to keep our students and teachers safe. With your help, we achieved our goal of providing incredible, meaningful, Jewish education in a safe and healthy environment. The year ahead we will continue to stay vigilant in our efforts to maintain a safe and healthy Makor community. The Jewish ideal of pikuach nefesh, to save a life, is critical to us — we will never sacrifice anyone's safety or wellbeing.
We are happy to welcome all those who haven't registered yet, to do so now! Please click here to be taken to our online registration form. If you prefer a paper form, please contract Rabbi Azriel and we will be happy to provide one!  
We look forward to seeing everyone on September 18th, when we will be having a drop-in, welcome back brunch, song-session, and activities along with the opportunity to register for anyone who might still need to. Our first day of official class will be on October 2nd. A schedule of all sessions can be found here.
Thank you to all of those who gave feedback regarding the last years of Makor, we look forward to growing and building upon the successes of the past to have a thriving community in the future. Through your feedback, we have made a couple of small changes to our program. Sunday morning sessions will run from 9:30 a.m. until noon for all ages. We have added two additional sessions throughout the year to make up for the slightly shorter day. In addition, we will begin each day with a five-minute, all-school, gathering in Levin Hall. We welcome parents to stay for our morning gathering and to then schmooze for as long as you wish with a bagel or coffee.
We are excited to be working on parents' group programming four times throughout the year. Our first parents' group with be on October 16th from 10 to 11am.
HEBREW
We heard your desires to continue the model that we started last year for Hebrew education. Students and families will be able to choose either in-person Hebrew education, which will follow Makor and end at 1:30 p.m. (pizza lunch included). Alternatively, families who wish to continue with Zoom one-on-one Hebrew will be invited to do so. We will be working on scheduling these sessions as soon as we have determined the number of families interested. There is a $200 fee for Zoom one-on-one lessons, in addition to regular tuition. ** All third-grade students will be exposed to Hebrew each Sunday morning, in addition to choosing either Sunday afternoon or Zoom lessons. **
Looking forward to enjoying another amazing year ahead!
B'shalom,
Rabbi Azriel
Temple Beth Or
5275 Marshall Road
Dayton, Ohio 45429
937.435.3400
staff@templebethor.com